Dimora del Vescovo is located in the center of Minervino di Lecce, a few kilometers away from Otranto, Porto Badisco, Santa Cesarea and Castro, one of the most sought after locations on the Adriatic side of the Salento coast. It has four finely furnished rooms and free Wi-Fi throughout the hotel. It offers a large terrace, overlooking the town square, and a splendid and welcoming cellar, in which to relax in the morning or when returning from the sea.
Upon arrival, guests will be greeted by Mrs. Cinzia, who is ready to suggest them the most suggestive itineraries and to prepare delicious homemade tastings, thanks to her excellent skills as a chef.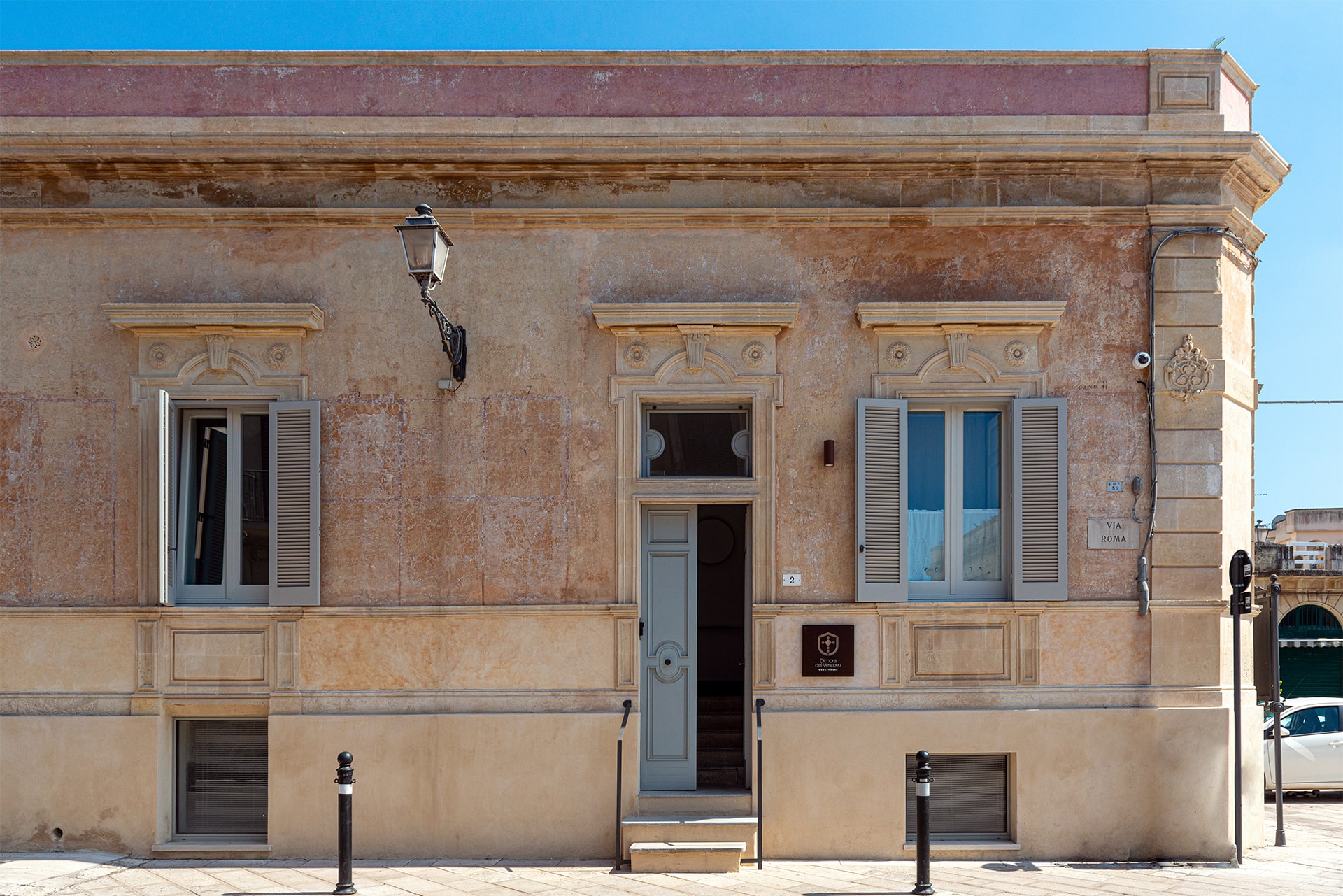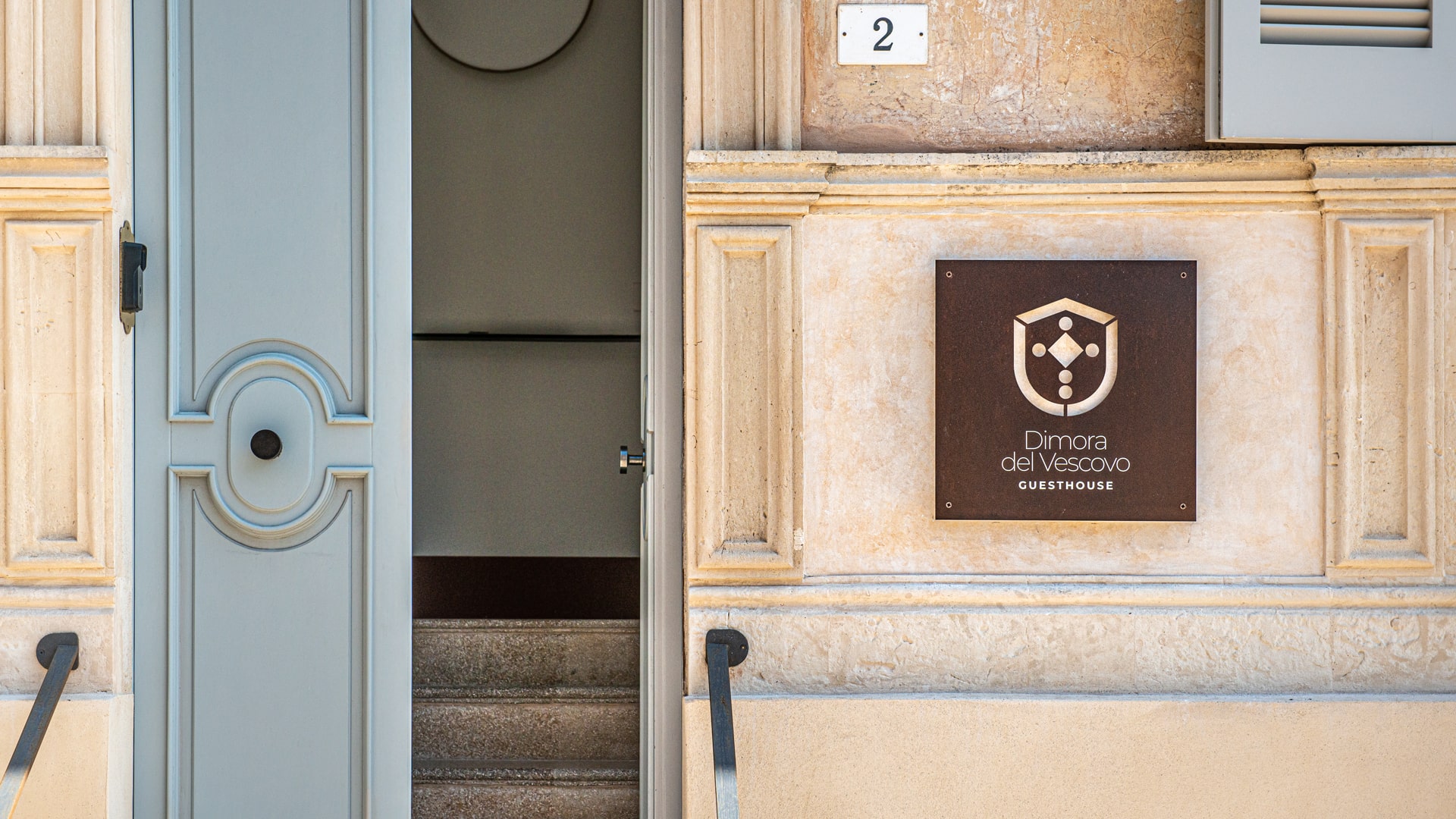 The house, built at the beginning of the last century, is owned by the Calabro family, who occupied it until the 1980s. Following the constant movements of Don Raffaele , apostolic nuncio to the Holy See and then bishop of Andria, and after the transfer of his brother Antonio, it remained closed for a long time and returned to shine in 2021, thanks to the highly refined restoration and rehabilitation. conservative directed by the architects Fiore and Spagnolo of Lecce.
The building has kept its original layout, with the sole transformation of the living room into a bedroom, characterized by a precious mosaic floor made by hand by local artisans.
The rooms have the names of the places where Don Raffaele lived his ecclesiastical career: Bonn, in Germany; Luanda , Angola; Rio de Janeiro , Brazil; Sidney , Australia. Each of them is equipped with private bathroom with shower, smart TV, air conditioning, mini fridge and desk.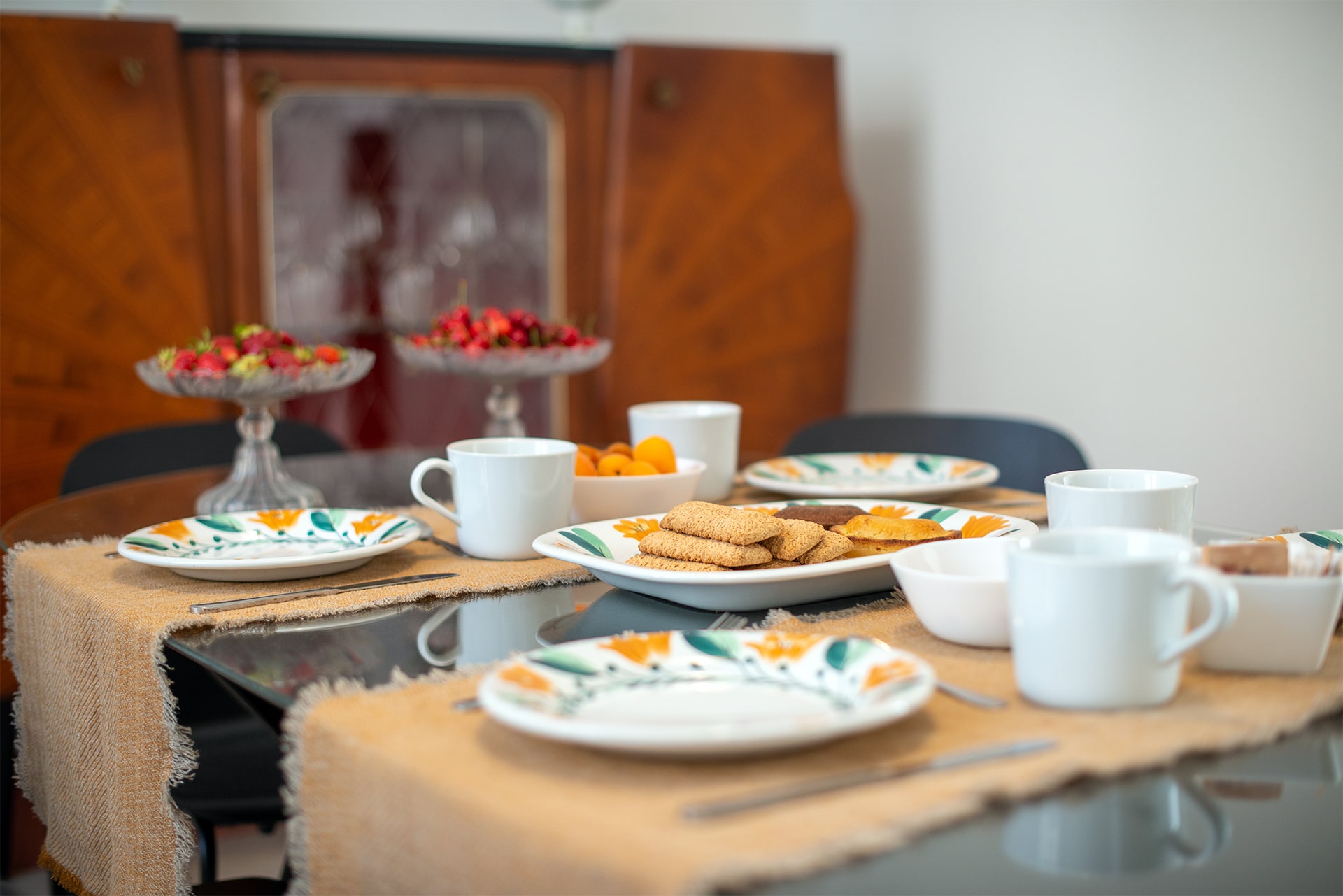 RECEPTION
Every day
10.00am – 6.00pm